Showing 3 results
Archival description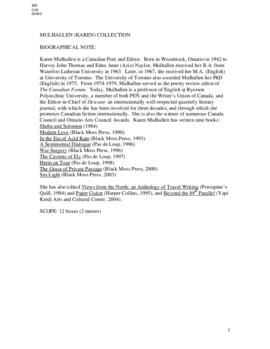 Includes material relating to the publication of Descant magazine.
Mulhallen, Karen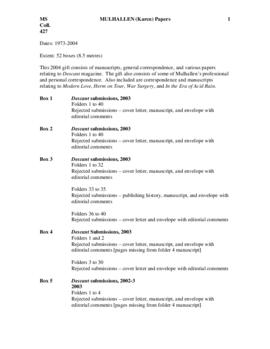 Consists of manuscripts, general correspondence, and various papers relating to Descant magazine. The gift also consists of some of Mulhallen's professional and personal correspondence. Also included are correspondence and manuscripts relatin...
Mulhallen, Karen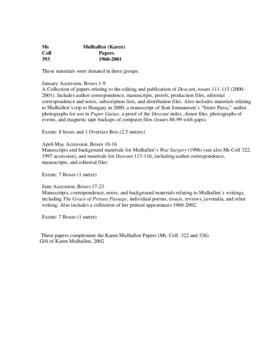 January Accession, Boxes 1-9:A collection of papers relating to the edition and publication of Descant, issues 111-115 (2000-2001). Includes author correspondence, manuscripts, proofs, production files, editorial correspondence and notes, subscrip...
Mulhallen, Karen